Jeffries Recover Mulch
Standard Calculator
$72.00 per unit
Show Calculator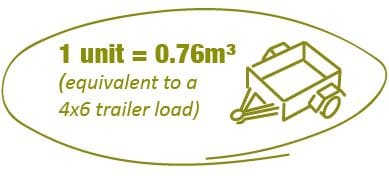 With added Blood and Bone, a complete soil-conditioning mulch. Provides organic nutrients to improve soil, whilst protecting from erosion and temperature fluctuations.
Description
Description
Jeffries Recover Mulch will give a rich, dark finish to your project with the added benefit of Blood N Bone – giving plants an extra boost.
A great choice for established garden beds where digging in compost may be difficult.
Key Benefits:
•    Soil conditioning mulch
•    Suppresses weed growth
•    Improves water retention
•    Insulates plants against extreme temperature fluctuations
•    Includes key nutrients, Nitrogen, Phosphorus and Calcium.
Certification:
Certified to Australian Standard 4454 LIC 2017