Adelaide Airport – Jeffries Projects
The Adelaide Airport taxi drop off is designed by Hassell Studio to provide a seamless, connected experience for visitors and connecting transport.  Brought to life by Space Landscape Construction, Jeffries supplied Special Soil for the garden beds and roll out lawn plantings, and Forest Mulch to mulch the beds providing a contemporary finish. The Airport Taxi Drop off zone provides a cool and welcoming entrance showcasing sustainable local plantings.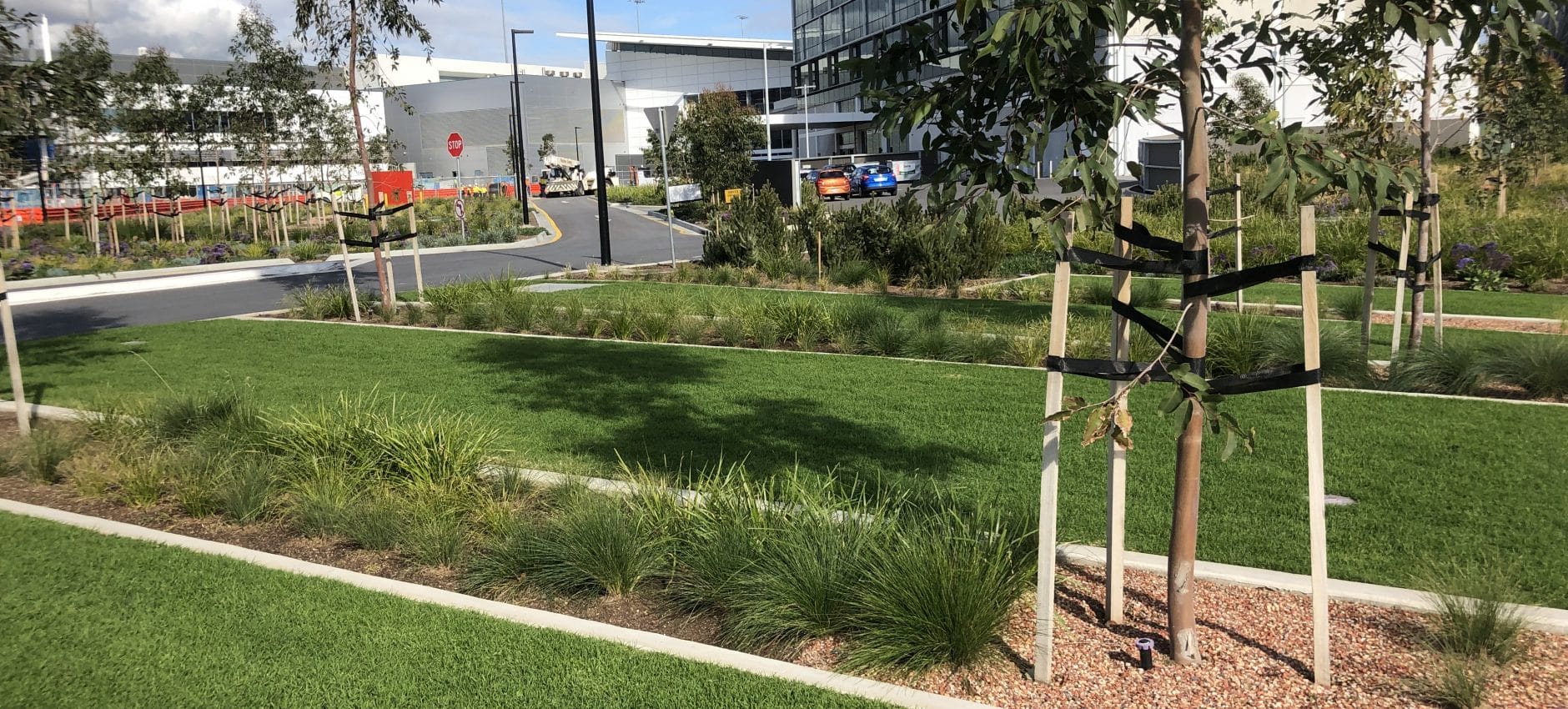 Space Landscape Construction used Jeffries Special Soil to provide the additional benefits of organic matter in addition to being a general use soil, and chose Jeffries Forest Mulch to provide a natural look that provides both organic nutrients and protection from temperature fluctuations. The Mulch was blown on using Jeffries PowerScaper as it is a quick, efficient way to apply mulch in commerical developments.  The PowerScaper can be used for hard to reach and projects with tight schedules.