Early this year Adelaide Airport ran the "Show You Care with Every Sip" Campaign to in conjunction with international coffee week and to support their ongoing commitment to reducing waste and promote their sustainability program.
The campaign involved using fully compostable coffee cups and lids across all the retail outlets within Adelaide Airport. They actively encouraged the collection of beverage containers which are 100% compostable by using specially allocated bins.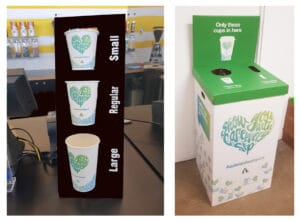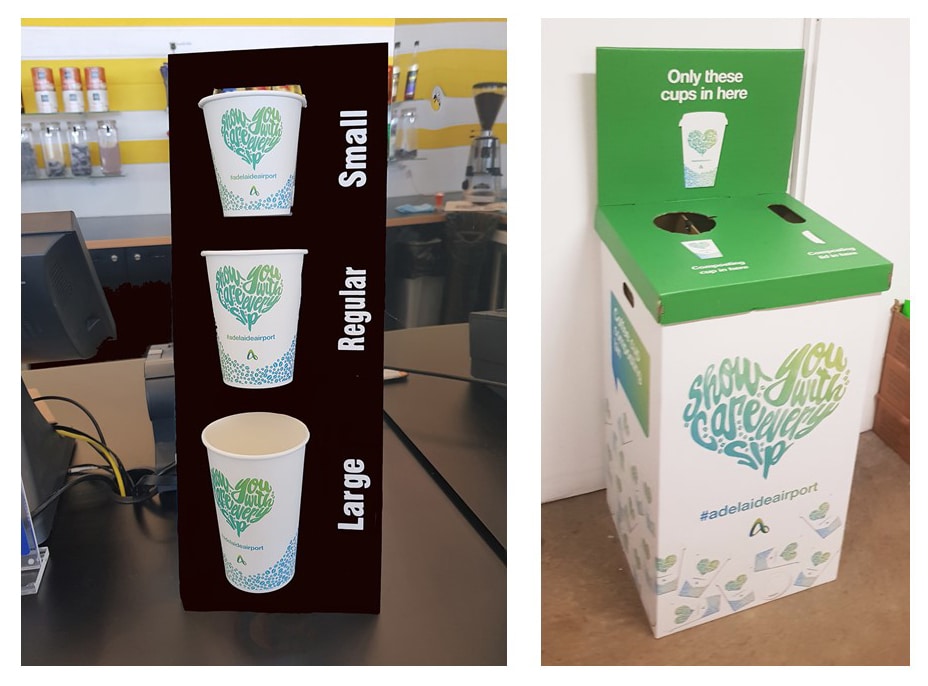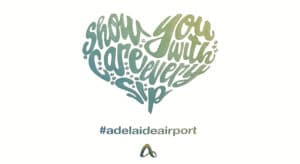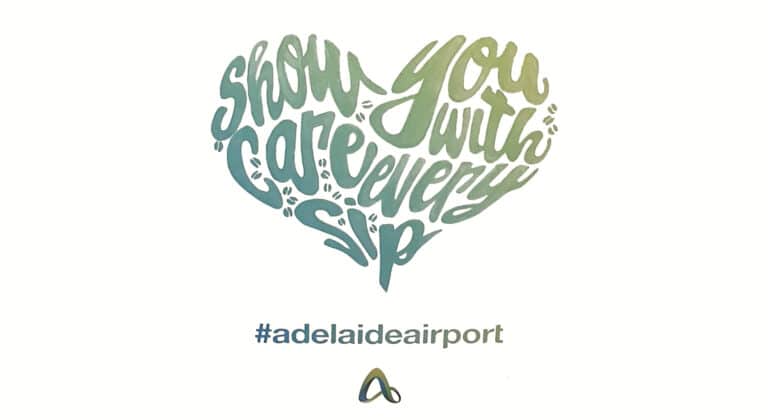 Interview with Leigh Gapp – Adelaide Airport
Q:  Why do you think the "Show You Care with Every Sip" Campaign was important for promoting Adelaide Airport Sustainability Program?

It allowed Adelaide Airport and our tenants to work together to show that collectively we care about our environment and to help meet our waste diversion goal. For 2 weeks every restaurant and coffee shop here used the specially branded Adelaide Airport 100% compostable cups to serve their customers. This helped us to reduce the waste going to landfill and importantly provided a number of lessons for the management of this type of waste at the back end. Most of our tenants already use compostable bags for collecting coffee grounds which also adds a huge value to our program and the outcomes that we are able to achieve.
We are working with our tenants to introduce compostable food service packaging with some of the of the businesses already starting to introduce this for some takeaway food.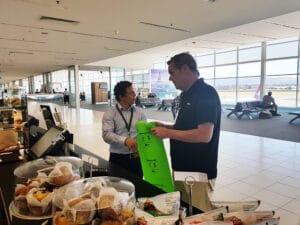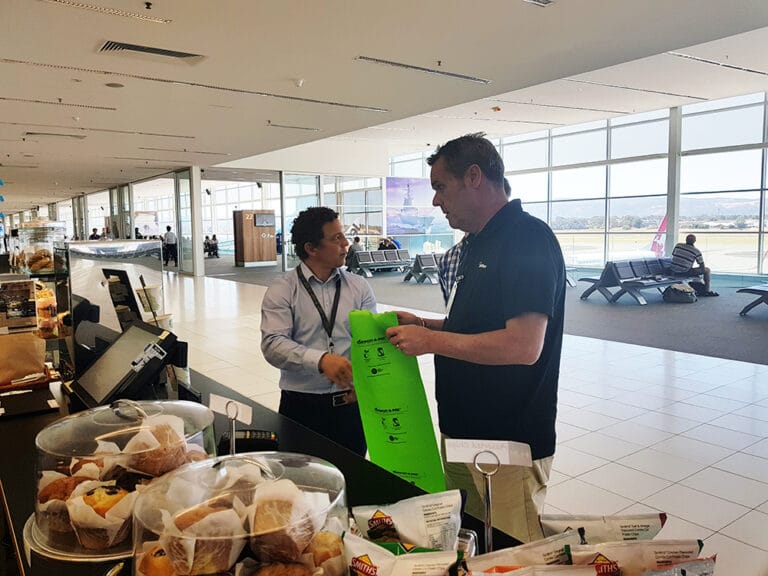 Q: Will Adelaide Airport continue promoting this initiative? Why / Why not? 
Yes, our goal is to move to compostable coffee cups and food packaging throughout the terminal and these trials are helping to raise awareness among the tenants and providing valuable information on how to manage organic waste in the context of the airport. We are planning to facilitate a second trial by mid 2018. We will also be making a series of modifications to our current bin system to include an organics waste collection stream. It's important for us to give every airport visitor the opportunity to do the right thing.