The Garden of Unearthly Delights:
Mad March is well and truly underway in Adelaide with the Fringe in full swing. One of the major attractions for the Fringe is the Garden of Unearthly Delights.
In a partnership with Veolia Australia, Jeffries collects and recycles the organic material for the Garden of Unearthly Delights through our Compost Service.
Jeffries have been working with Veolia to service The Garden of Unearthly Delights for 2 years now and each year their sustainability efforts get stronger and stronger. A leap this year was to remove general waste bins for patrons. Focusing on recycling at all streams.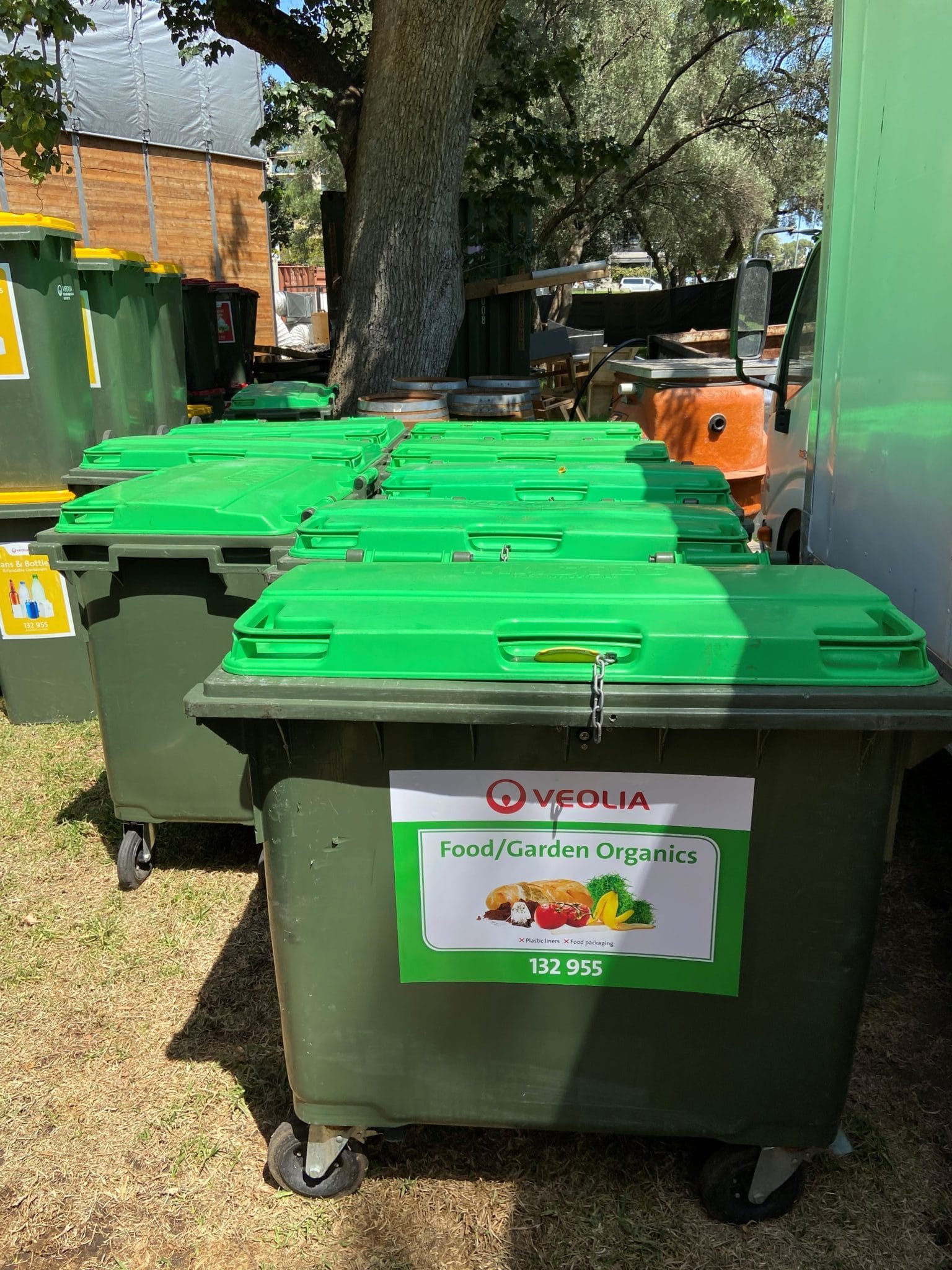 The 3 options for patrons are:
10c Cans and Bottles

Co-mingled Recyclables

Organics Recycling
This means that every stream is recycled leaving minimal options for landfill!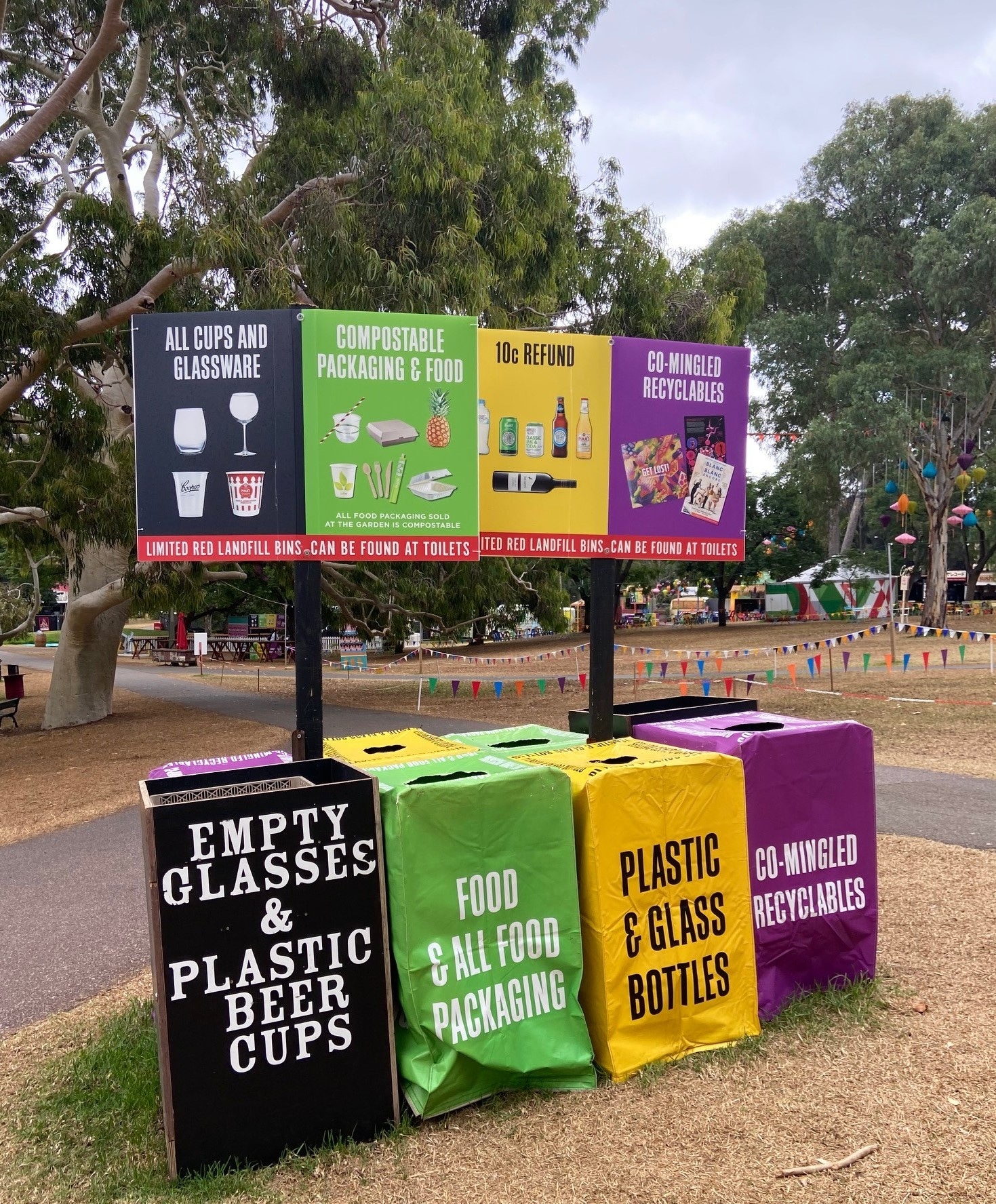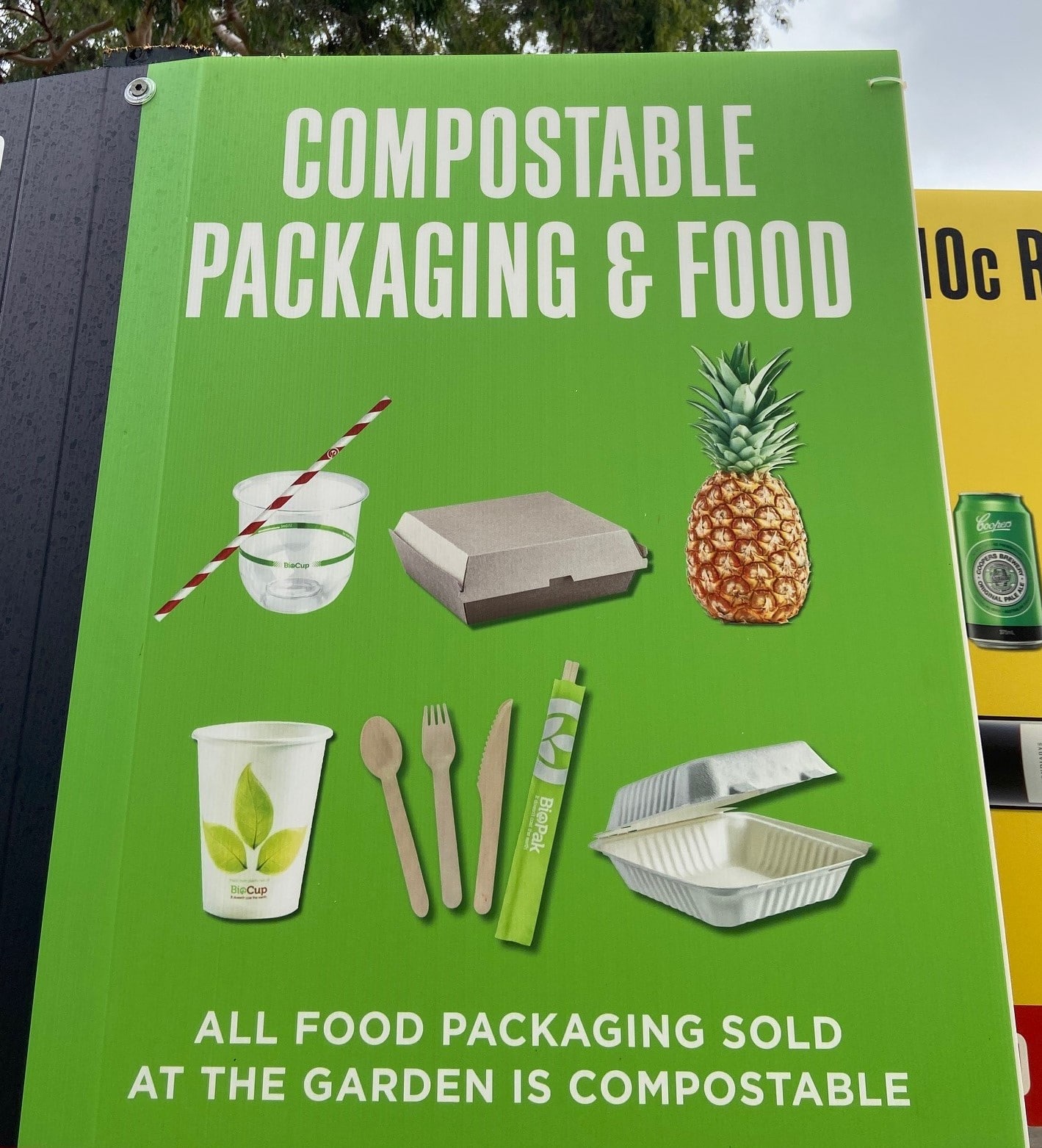 Traditionally at large events, vendors often use single use plastic cups, cutlery, trays and plates, which just isn't acceptable anymore. However Veolia has coordinated with the event organisers of The Garden of Unearthly Delights to ensure that vendors are all using Certified Compostable food packaging including compostable bowls, plates, trays and cutlery, compostable cups, straws and paper serviettes. This has helped to eliminate single-use plastics, and also helped to minimise confusion between what can go in the organics bin
No confusion = no bin contamination
Organics Diverted from landfill and recycled with Jeffries in 2019
OF ORGANICS DIVERTED FROM LANDFILL AND RECYCLED WITH JEFFRIES
Last year The Garden of Unearthly Delights diverted a massive 57 tonnes of organics from landfill, to be recycled into beautiful compost!
It's fantastic to see an event as massive as the The Garden of Unearthly Delights make event sustainability a core part of the event, and we are glad that we can help contribute to making a more sustainable event!