WHAT IS JEFFRIES COMPOST SERVICE?
Jeffries Compost Service collects and recycles your compostable materials and foods scraps, diverting them from landfill and turning them into high quality compost, soil, mulch and organic fertiliser products.
HOW IT WORKS?
Jeffries Compost Service provides a compost collection service across metropolitan Adelaide, from a minimum of once a week and up to 6 days per week in selected areas.
 A specialised Jeffries Compost Service truck and driver will collect the 140, 240 and 660 litre bins from your nominated collection point.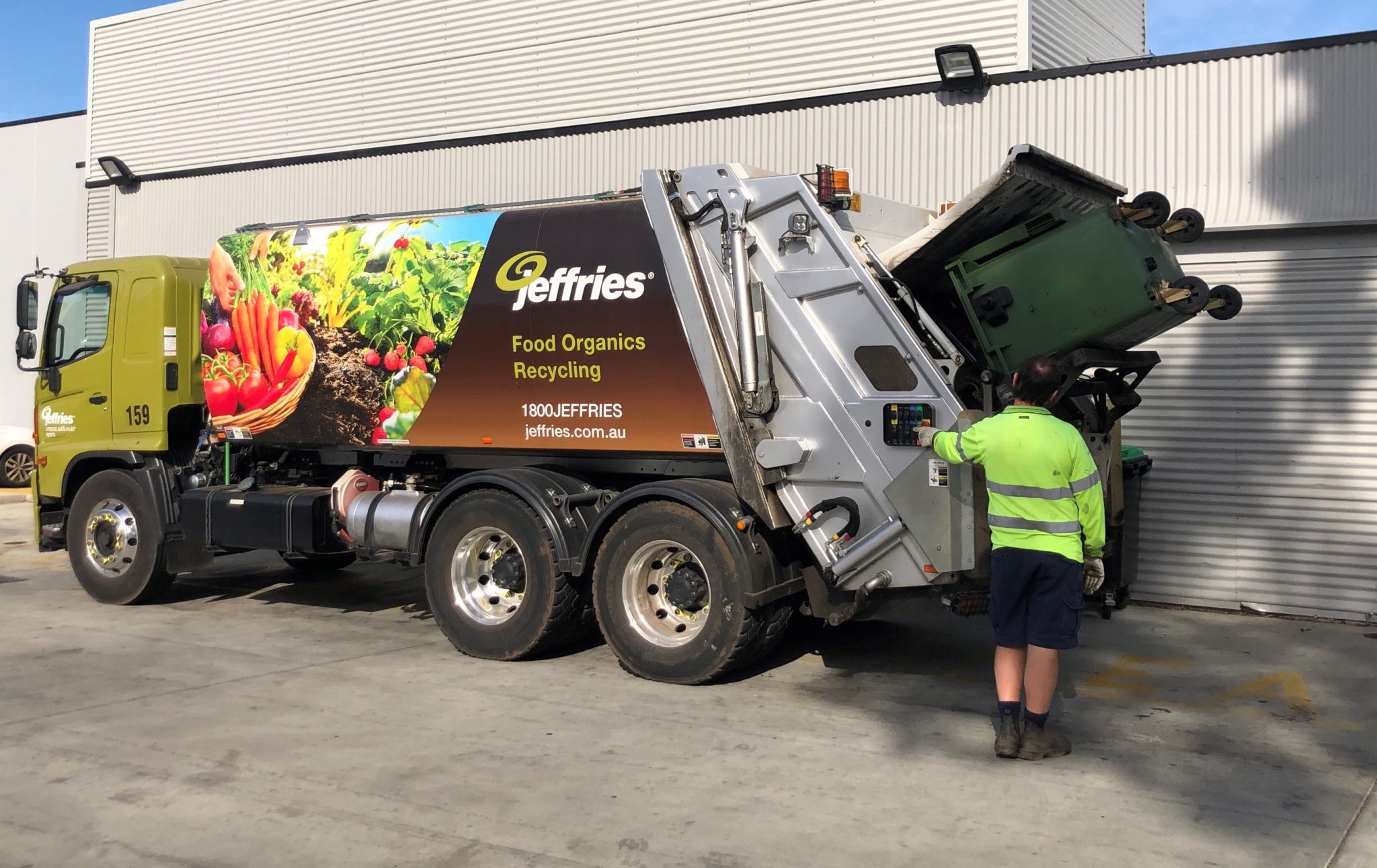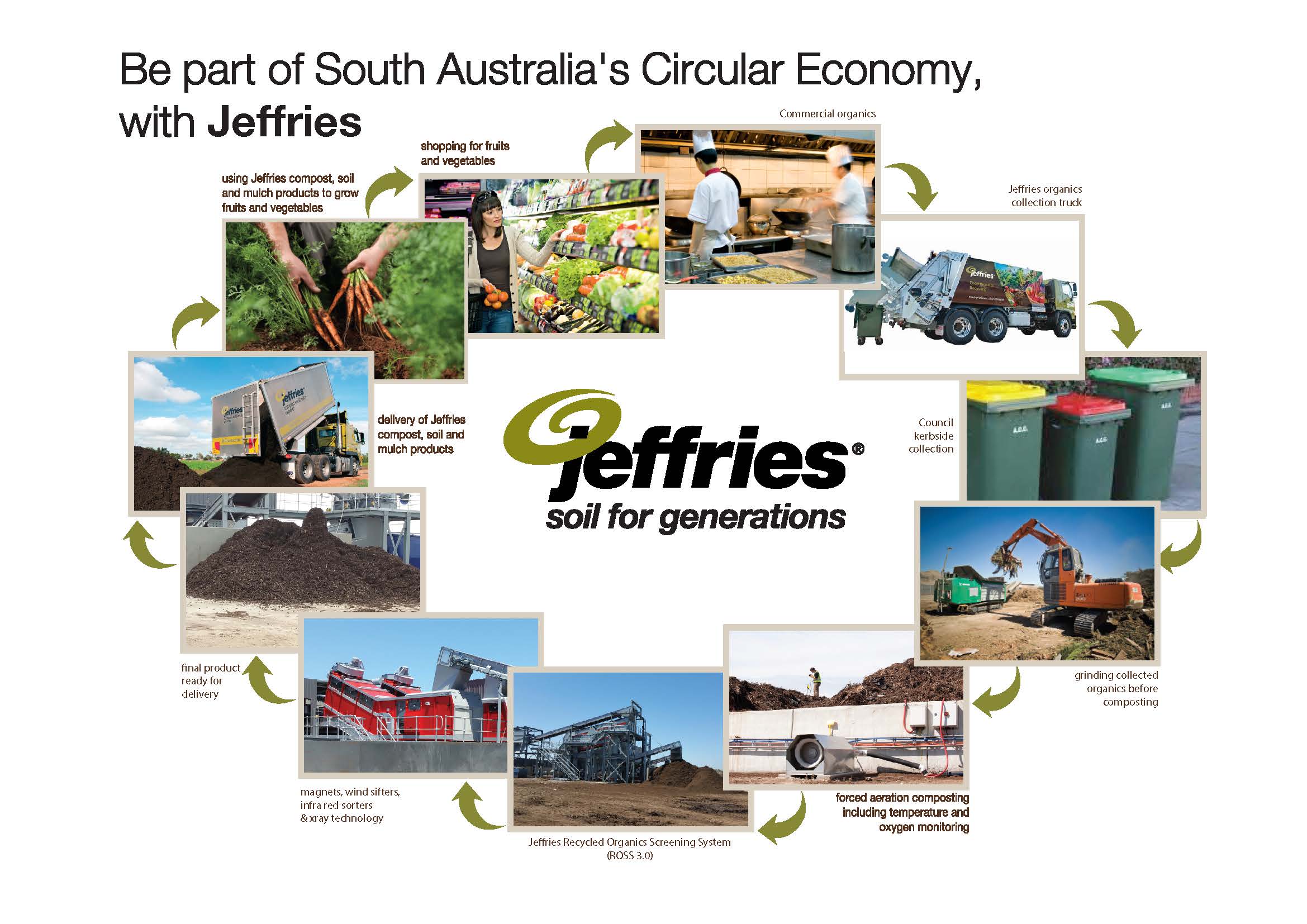 Do Your Part
Adding organics to landfill releases toxic methane and carbon dioxide into the atmosphere which contribute to climate change. It also means that a precious resource that can be recycled is lost and cannot be recovered. Not only does recycling your organics stop this, it is also draws carbon down from the atmosphere offsetting your carbon footprint.
Improving SA soils
Your unwanted organics become beautiful compost, soil, mulch or organic fertiliser products which help SA farmers and gardeners grow produce. By recycling with us, you are helping to support local growers.
More Affordable for You
Sending material to landfill is increasing in price every year. It is now significantly more cost effective to recycle your unwanted goods than to put them in general waste. General waste is a waste of resources.
Optimised Collection
We can collect on a schedule that works for both parties and set you up with whatever bin size works for you. You can have as many green bins as you have space.
Strong Partnerships
We are partnered with the best waste and recycling service providers. We are able to work with your current provider to give you the most seamlessly service possible.
Ongoing Support
Jeffries work with you to get the most out of your green bin service. We don't dump and run, we offer support and educational material to help you train your team how to recycle effectively.
Pickle In The Middle Cafe
For more information
The Team at Jeffries are here to help you make your job easy!
Contact Ben Randall-Smith, Organics Recycling Account Manager, or one of our friendly Jeffries Compost Service Representatives.
p

08 8368 3555
Or view our brochure here.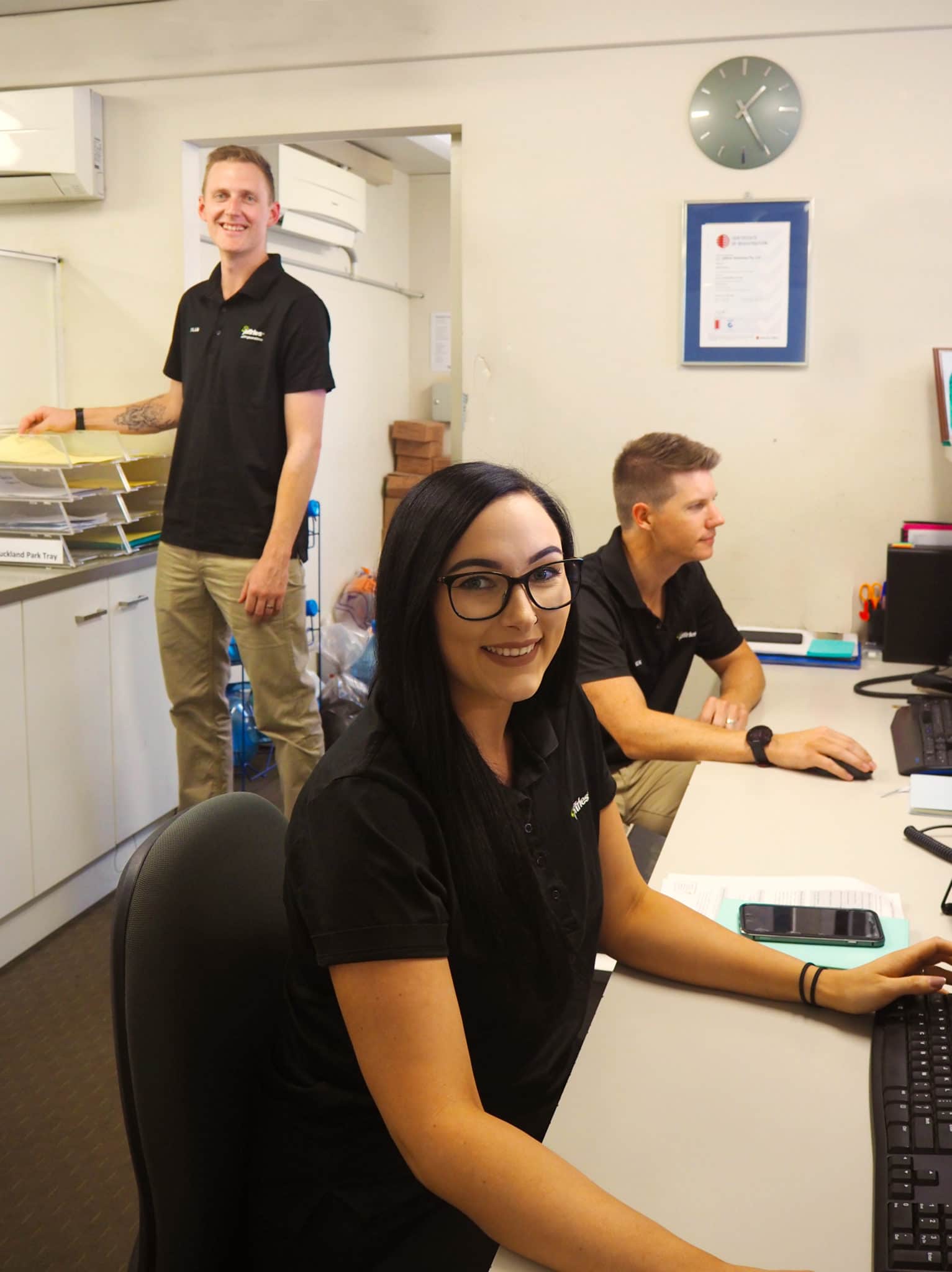 Join the composting revolution
Enter a few details below to get the ball rolling